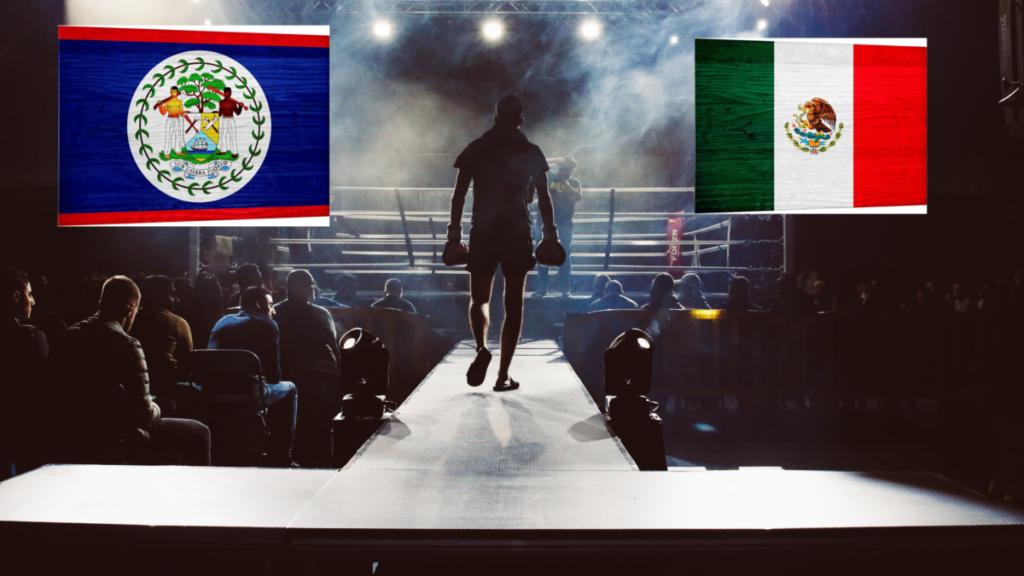 I had a good friend who dreamed about retiring in Belize and I was curious, about what's so cool about Belize. Also, parts of Mexico do seem very interesting. I know this is a HUGE topic, but I wanted to talk about the visa requirements of both countries, how popular they both are for retirement and healthcare.
Mexico has a cheaper retirement visa requirement and better healthcare than Belize. Belize has more people who speak English.
Keep reading and I'll share more details on the visa requirements in both countries, which is a more popular retirement destination, healthcare, and some nifty ideas on visiting both countries.
Retirement in Belize for US Citizens
In order to retire in Belize as a US citizen you have to be at least 45 years old. Most importantly you have to have income coming in from a source outside of Belize that is over $2,000 dollars monthly.
The currency has to be US dollars, Pounds, Euros, or Canadian Dollars. If you can demonstrate you have adequate savings to cover the $24,000 a year then you will get accepted.
You also have to have a clean criminal history and pass the background check. Lastly, they want a medical report, and depending on your health you could get denied.
Oh, and you have to stay in Belize for "at least" 30 days out of the year. The fees to get a retirement Visa will cost around $2,200 dollars.
The maximum stay on a tourist Visa is 30 days and they don't do border runs meaning you can't go across the border to reset the 30 days. You need to provide proof that you will leave the country. In fact, there is a fee to exit the country of $40 dollars. You can extend the 30-day Visa, but the fee is $100 dollars.
What makes Belize cool is it's the ONLY English-speaking county in Latin America. If you REALLY don't want to learn Spanish Belize could be an option (still some Spanish is good to know).
Also, Belize is full of expats according to this source HERE. I couldn't find a real number but maybe 10% of the whole country are expats (foreigners), which is maybe 40,000. Considering how small the country is that's "a lot."
Healthcare is another important thing many people look at. According to this source HERE healthcare in Belize is going to be more expensive and not as good as in Mexico.
Retirement in Mexico for US Citizens
Mexico has a variety of different Visas. You could stay in Mexico with a tourist Visa for up to 6 months. When you leave the country the 6 months immediately reset. You can then stay in Mexico for another 6 months.
The next Visa is a temporary resident Visa where you can stay longer than 6 months. Plus, you can open up a bank account in Mexico, get a driver's license in Mexico, buy a home, and register a vehicle.
The challenge with a temporary resident Visa is the immigration office has the ultimate say and there is even services where you pay for someone to help you get the Visa (sounds like a bribe).
The temporary resident Visa lasts up to 4 years. You need to prove that you earn at least $1,620 a month. After 4 years you could apply for a permanent resident permit (hopefully, no bribes are needed).
When you get the permanent residence permit you can even work in Mexico and earn money.
According to AARP the Social Security Administration in the U.S. paid money to over 62,000 people in Mexico in November 2022.
When it comes to Healthcare Mexico is going to be MUCH cheaper than the U.S. According to this source HERE, a doctor's visit in the U.S. will be $176, and in Mexico, it's $40. Plus, everything else is much less money.
The Winner Is?
| | | |
| --- | --- | --- |
| | Mexico | Belize |
| Cost of getting a Visa? | Need an income of $1,620 a month outside the country. | Need an income of $2,000 a month outside the country. |
| Healthcare? | Cheaper and better than Belize | Not as good as Mexico |
| How many expats? | 62,000 people paid in S.S. income. | Maybe 40,000 total expats. |
Closing
In closing, Mexico wins when it comes to lower income requirements for its Visa a much longer travel Visa and better healthcare, but Belize wins when it comes to English speaking and having more foreigners.
Another country "I have" to mention that is very popular for retirement is this place HERE. It's a little unknown but has MANY cool benefits that I didn't know about.
Both places would be great to check out as a vacation and this "really" is the first step. The largest expense might just be the airfare and lucky for you I know of some cool hacks you can check out HERE.
Another challenge with traveling would be leaving your home or pets alone. Nobody wants to get robbed.
One great idea is to hire a neighbor you trust to look after your pets, plants, and house. If you don't know of anyone then this network HERE, can get you in touch with someone.
The reason I like this source is that it has the best reviews, the cheapest prices, and still has the same security requirements when they look at people as the other networks.
You can also get super cheap cameras like these and signs around your home HERE. If you want more security and peace of mind then you could get motion and contact sensors HERE.
If you are going to go to Mexico or Belize it does help to know some Spanish. There are free places to learn it, but because it does take "A LOT" of work to learn a new language "you deserve" NOT to look at ads.
This program HERE I really feel is the Best because you're immersed in the language. For the written part I just take a picture of the answers and try 1 time and then just copy it.
Also, I'll try a few times on a question, but If I keep getting it wrong – I'll pass on it. As long as you're having fun you're good – if you feel frustrated take a break or skip the question.
Lastly, it doesn't hurt to earn money (right). A great side hustle I recommend (and do) is affiliate marketing. You can do it anywhere in the world, anytime and I think it's very fun. I've been at it for over 10 years and I'm giving away a free eBook HERE that I feel can be helpful.
I hope this blog post on Mexico and Belize was helpful. Bye for now.