The good news is you can be an affiliate marketer for Jvzoo without a website. I get it, building a website can be intimidating, but I figured out some unique ways to make money without having one. 
You can make money with Jvzoo as an affiliate marketer without having a website. Having a website is very nice to have and can benefit you, but it's not mandatory.
In this post, I'm going to walk you through becoming a Jvzoo affiliate. After you get your affiliate link I'll share 3 ways to promote Jvzoo affiliate links without having a website.
Lastly, I'll share with you where you can go to improve your affiliate marketing earnings. 
How to Sign Up to Jvzoo with No Website 
The first step is to sign up for Jvzoo.com as an affiliate marketer. Go to Jvzoo.com and then click on "don't have an account, sign up for Free." 
Next put in your name, email, and password that you want to use. Jvzoo operates in more than 22 countries, so hopefully, your country makes the list. 
You might be wondering what happens if your country is not listed. Sure you could use a VPN to hide your location, but you probably will run into issues with your banking info and how you can receive payments. 
If your country isn't listed the good news is you can join another affiliate network and one idea is Clickbank. Clickbank does operate in 190 countries and a third option is Digistore24.com
You can take the ideas in this post and apply them to Clickbank. 
After you fill out your information, you will then have to confirm your email address. 
Now your account is activated, please log in. Now comes the fun part and you can pick how you get paid. They accept all these options, plus you can get paid with a check if you want. 
After you pick how you get paid, then Jvzoo recommends some tools, but you don't have to use any of them. 
The next step is to pick an affiliate product to promote. What I think is a great idea is to pick an affiliate product and use it. If the product is good then you can recommend it. 
If you're not sure what product to even try I'll give a suggestion. When it comes to making money with affiliate marketing "all" the money is in promoting offers. 
This is a wonderful area to start. 
There is a product that shows you unique ways to promote affiliate offers. If you do use it, I'm sure it will help you make more money. 
You can learn more about this product by clicking the link HERE. 
Plus, the creator will sign you up as an affiliate if you're new to affiliate marketing. The challenge with being a new affiliate is product creators are not sure how you're going to promote their products. 
If you promote their product in an unethical method they might have to issue lots of refunds and this hurts their product. 
The video message can help because you're already doing something "many" people are not willing to do. 
Chances are the product creator will allow you to be an affiliate. Now comes the fun part of promoting the product. 
Promote Your Affiliate Product on Facebook
Yes, you can promote an affiliate offer on the giant social media platform known as Facebook. The first step is to sign up for an account. 
Once you do you want to grow a following of targeted people that would be interested in your product. For example, if your product helps affiliate marketers then go to the search bar and type in "affiliate marketing." 
Scroll down until you see groups and click on that. 
Now join some groups based on the niche your affiliate product is about. Once you have joined a few groups then click on the Members tab. 

Next, simply add some people as friends. You can probably add 30 people in the morning and 30 people in the evening. 
The max friends you can have is 5,000. Now, these are targetted people in your niche. What you want to do next is to build rapport. 
You want engagement on your posts, so ask questions. Share some ideas, quotes, or stories having to do with your niche. 
Maybe after 4-5 value posts then you want to promote your affiliate offer. 
When it comes to Facebook you can't post a link in the feed. The reason why is because Facebook does not want people leaving Facebook. 
They want people to stay on their platform. 
You should be a little sneaky about inserting the link. You could post the link and NOT make it clickable by putting a space in the middle. What I like to do is use Bitly.com. Bitly is a link shortening service that tracks everything and it's FREE. 
You can check out Bitly by clicking HERE. Create a free account with Bitly then insert your affiliate link and turn it into a Bitly link. 
If you own a domain with WordPress you can also use PrettyLinks to shorten links.
Next, you want to sell the link. 
The way to promote an affiliate offer is a skill. This is why learning how to do this can be valuable. One idea is you can use a testimonial of someone who has success with the product. 
If it's your testimonial then that is wonderful. After the testimonial, you can say check out the price of the product by clicking on the link below. 
Then post your Bitly link, but you have to make it NOT clickable. If you make the link clickable then Facebook will make it so nobody sees your post because they don't want anyone to leave Facebook. 
The way to make your link NOT clickable is to put a space in the middle. 
Yea, instead of the link being http://bit.ly/2j6AycH it's http://bit .ly/2j6AycH. 
Now you tell people to (Remove the Space to Create the Link). 
The link should look like http://bit .ly/2j6AycH (Remove the Space to Create the Link).
Next up you can promote an affiliate link using Youtube.
Using Youtube to Promote an Affiliate Offer 
It's difficult to explain how to make a Youtube video, SEO of it, and the thumbnail in this short blog post. The good news is Youtube is trying to compete with Tiktok. 
Youtube is "scared" of Tiktok. So, Youtube has created its version of a short 1-minute video that is called shorts. The best part is that unlike TikTok you can post a link in the description. Yes, it can be an affiliate link. 
All you have to do is make a vertical video using your phone. Make it less than 1 minute in length. Maybe the video is a tip that involves your niche. 
Anything that can bring value to your target audience can be used. 
Now, upload that video to Youtube. First, you will have to create a Youtube account. Make sure your title describes what the video is about and then you want to include #shorts. 
This tells Youtube that the video is a short. In the description explain what the video is about then include a promo and your affiliate link. 
Next, you want to include around 5 hashtags to get your video found. You do want to include #shorts again and 4 hashtags that have to do with what the video is about. 
Upload the video to Youtube and you can make money from it. The best thing is Youtube shorts is big at the time of me writing this post. 
Some videos are getting insane views for a short 1-minute video. It's the wild west of Youtube right now. Give it a try you don't have much to lose.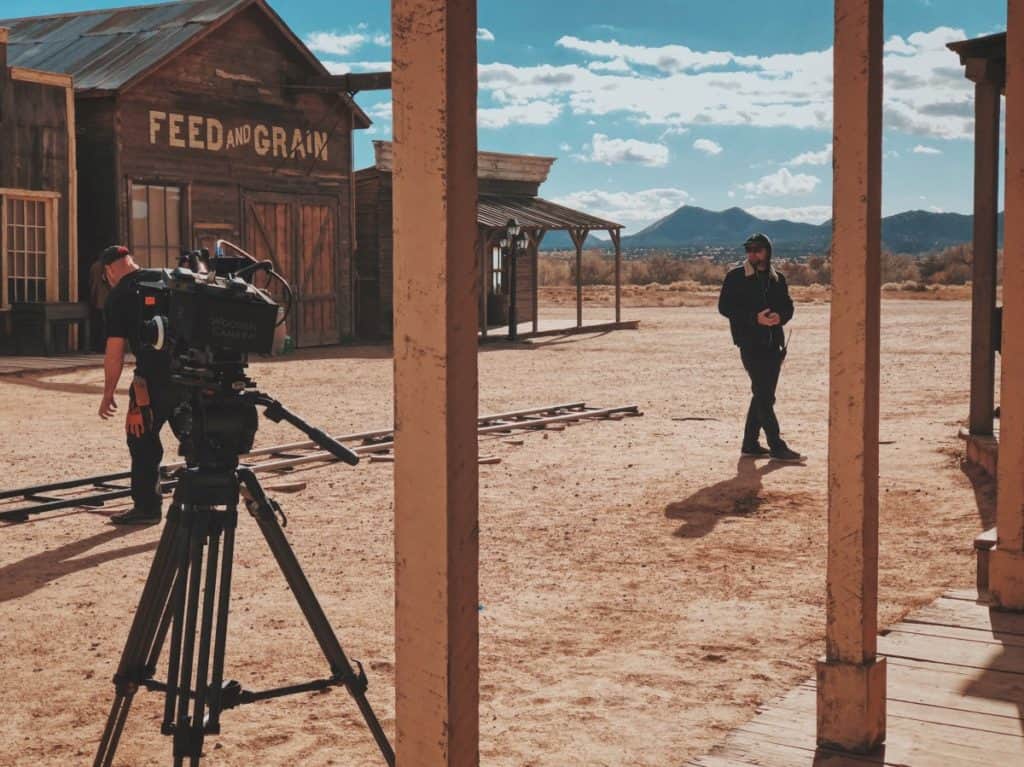 Using Twitter with Jvzoo. 
Next up is one of my personal favorite social media platforms. Yes, it's Twitter. There are 2 ways to promote affiliate offers on Twitter. 
One way involves going to Twitter search and typing it problems and pains of the people in your niche. When you do this you will notice people tweeting out complaints and problems. All you have to do is message them.
What I like to say is I used to have the same problem, but I found something that "really" works and I'm excited because it works, DM me for details.
When they direct message me then I will provide a link. The main thing is you want them curious enough to message you. 
There is a second way to use Twitter to promote affiliate offers. This is the way I prefer using it because I don't have to work as hard and get more sales. 
This involves using a system that automatically sends out tweets. These tweets can be videos I made, blog posts, quotes, affiliate links are anything else. 
It does take some work on setting this system up, but once it's up and running (It's very nice). It's the easiest way to get traffic that I know of. The coolest part is I get targeted traffic while I watch the news or listen to a podcast. 
If you want to learn more about this way of getting Twitter traffic you can view the price of this tool clicking on this link HERE. 
I hope this blog post on Jvzoo without a website was valuable to you. There are many other ways to promote an affiliate offer, but I wanted to change your belief that it is possible. 
I do LOVE having a website because you own the website and you can mention your domain in a TikTok video or podcast and get traffic. 
Whatever way you do it affiliate marketing is an amazing opportunity to make extra cash and have FUN. Have a nice day.