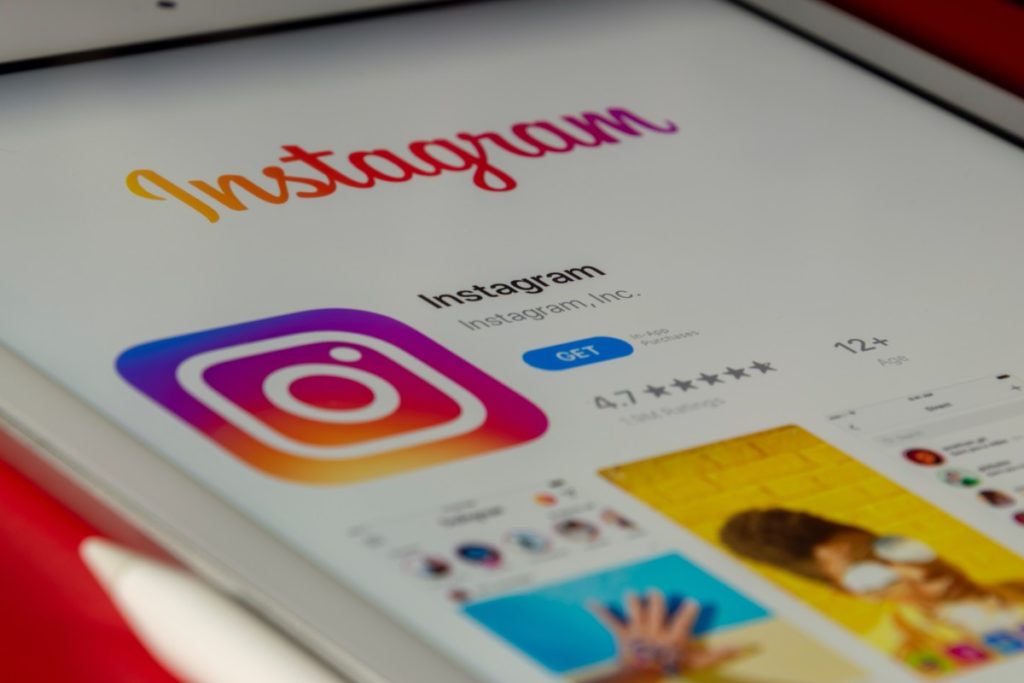 I'm trying to improve my Instagram muscle and I was curious how Reels can help me and how they work. I was also curious about how Stories should be used, when to use the Feed, and Direct posting. I did some digging and found some interesting things.
Instagram Reels are viewed by your followers and anyone the Instagram Algorithm thinks will enjoy your video.
Keep reading and I'll share more about how Reels work, when to use the Feed, Stories, and Direct. Plus 6 ways to get more views and a way to pop out vertical content much easier and faster.
What are Instagram Reels?
In the old day of Instagram, everything was about the feed and then Tiktok came and MANY platforms got scared and created something similar.
Instagram came out with Reels, which are short vertical videos of up to 90 seconds (this could change).
They are a GREAT way to find new followers on the platform. The video you create could show up in the feed.
They mostly show up on the Reels explore page. This means someone can find your video EVEN if they don't follow you.
Instagram can show your video to someone if the "algorithm" thinks it's a good match for them.
The million-dollar question is what determines if the algorithm thinks the video should show up on someone's phone.
One way is based on hashtags. Using 3-5 VERY targeted hashtags does help. The second way is watch time, which is everything on Instagram. You want people to watch until the end of your Reel video.
There is a video HERE, that goes over more on how the Algorithm works. In this video he says that the TikTok watermark in Instagram isn't good for the Algorithm.
Of course, I think he sells software to remove the logo, so I'm honestly not sure.
I've been repurposing my Tiktok video on Instagram, but hey it's fast, easy and I still get views (I'm not claiming to be perfect).
I'm thinking of switching this up and seeing if it helps.
When to Use Instagram Stories, Reels, Feed, and Direct?
You might be wondering why EVEN post Stories or to the Feed if you can produce Reels and get viewers who don't follow me.
The cool thing about posting to Stories is they can include a link in them, but only your followers will see your Story posts. Reels can't include a link. With Reels you could put a link in your bio and mention it in the video and this is what I do a lot.
Stories are up to 15 seconds for a clip, but you can record 4 together and that equals 60 seconds. Reels can be 90 seconds (may be extended in time).
Reels can be on the platform "in theory" forever. With Stories, Instagram deletes them in 24 hours.
Reels have more shareable abilities. You can share it to your feed and others can share your reel to their followers. Plus you can DM (Direct Message) the Reel to anyone.
With Stories, you can't share them. Only if someone tags you in the Story can you share someone else's Story.
The most important difference is who sees the video and this is when Reels wins. Stories are only seen by people who follow you.
Anyone can see your Instagram Reels, which means you can have a larger audience. They also show up in someone's feed.
Reels has better editing tools and Stories have access to more addons and stickers. You could use Reels to attract more people (very important) and Stories to connect and show them more behind the scenes.
In fact, one idea is to have stories be about something different than your niche like something more personal so your followers can connect with you.
Plus, stories do have a link so you can use them to drive traffic to other places (where you can earn money, if you want). You can even use polls and questions in the Story.
Another idea is to use software like this HERE, which can help you make Stories MUCH easier and faster.
What I like about this software HERE is you can use it with Google to get traffic, plus ALL the apps such as Instagram, Tiktok and Youtube shorts.
Just remember, the software tool is optional and I ONLY recommend these "shiny" tools "if you're earning money." It's probably best to put yourself in profit as cheaply as you can and if you want to re-invest your profits to make your job easier then it's an option.
If you REALLY want "the" shiny tool I did create a post HERE on an EASY way to earn at least $100 (at least I thought it was very easy).
Next is posting in the Feed. Anything that isn't a Reel, Story, or Live is considered a post, and 75% of this type of content are pictures.
There are Carousels in the Feed post which can be a nifty feature. someone can use it to show multiple angles of a product or picture for example.
I'm honestly, not the best "at all" at using photos with Instagram, but there are ways to earn money from it and I would "highly" recommend checking this out HERE, if you want to know more.
Next is Direct and this means only 1 person sees your content and it's WAY more personal. The last is a Live video and this means it's not recorded and gives your audience a new flavor of content.
| | | |
| --- | --- | --- |
| | Stories | Reels |
| Who Sees Your Video? | Only Your Followers | Anyone |
| Link? | Can Include a Link | Can't have a link. (You could put a link in the bio of your account and mention it) |
| Editing Tools? | More Stickers | Better Editing tools |
| How Long They Live? | Auto Deletes in 24 Hours | Can Live Forever |
| Length of Video? | 15 Seconds a Clip, (Can Combine 4 for 60 Seconds) | 90 Seconds |
Why Vertical Content?
Honestly, from my own experience vertical content is the best bang for your buck and where I would recommend starting.
Meaning you do the least amount of work and get the MOST reward.
Vertical content are the short videos on your phone that you can pump out faster than I can eat junk food (and I can eat junk food FAST). Plus, they can get a shit ton of views.
Many of my Youtube Shorts destroy my Youtube videos when it comes to views. Here are some of my last video views just in Youtube NOT including Tiktok or Instagram.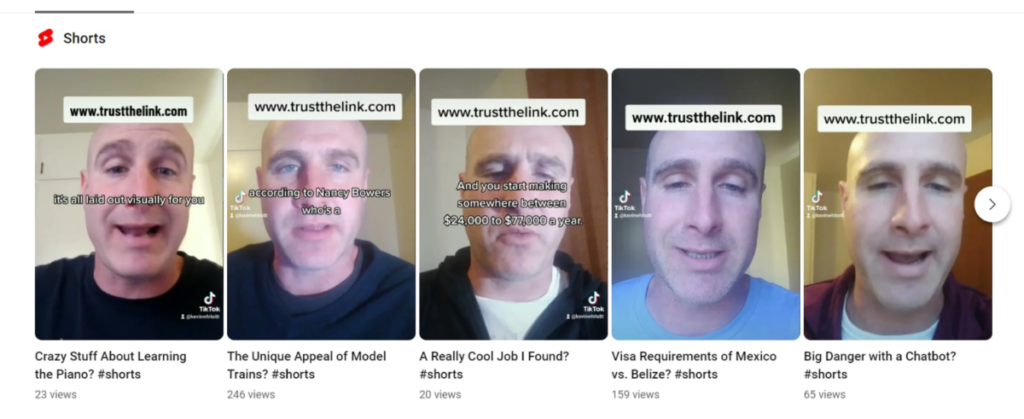 My last 4 videos on "just" my Youtube Shorts got 448 views compared to 268 views for my Youtube videos.
How to Leverage Vertical Content to Get More Views?
Hands down the best way to get more views from vertical content is to create and post MORE vertical content.
The second way to get more views (which I recently started doing) is by putting text in your video. Many people who are on Instagram, don't have the sound on because they could be in public.
If your video doesn't have text on it then it's more likely to get ignored, which can hurt the reach of your videos.
You might be thinking it's a BIG pain in the ass to put text in a video. One thing you could do is create a Tiktok video and there is a button called "Captions" where it automatically takes your words and turns them into text.
After you upload the video to Tiktok you can upload the same video to Instagram or Youtube Shorts (if you want).
There is a way to put text in an Instagram video and you first by clicking on the sticker button on the top.
Next, you have to click on the captions button and the words in the video will automatically be turned into text. You can also, change the font of the words and even edit it just like you can do in a Tiktok video.
Another thing with Reels is Likes, Comments don't matter "a lot". The MAIN thing is "watch time" and this makes sense because ALL these platforms care about are people staying on the platform so the platform earns more money.
One way you can improve watch time is by adding a hook. A hook creates curiosity or makes it so someone wants to watch until the end.
Next is hashtags and a maximum of 5 should be used.
A good thumbnail that creates curiosity can help. Lastly, there are times to post that are better than other times.
11:00 – 12:00 PM
3:00 – 5:00 PM
7:00 – 11:00 PM
Of course, mental health and NOT getting burned out is "everything" so doing something is better than nothing "even" if my videos suck, I'll still put them out there.
Remember you can create vertical videos faster using a tool such as this one HERE. With Google the rule of thumb is 1 link per page and yes you can link to an affiliate product. The rule of thumb is just 1 affiliate link per story.
Just think how powerful infographics are and how people link to them naturally (Stats Get Links). These Web Stories can be something similar, plus they can rank in Google and be used for Instagram, Tiktok and Youtube Shorts.
Oh, and you don't even need a website to rank the Stories!
Closing
I'm a big fan on not depending on 1 platform because then you are weak and venerable. EVEN if my vertical videos are doing VERY well I still use Email, Blogging, Youtube, Linkedin, and many more.
You might be wondering why even bother with regular Youtube videos or blogging? You just never know and blog posts or Youtube videos can get views months or years from now.
Plus, making a Youtube video doesn't take a lot of time (at least the way I do it). The worst that can happen is it gets NO views and some nasty troll comments (some have been very funny).
If you're interested in learning more about affiliate marketing and how to earn money online, I've been at it for over 10 years and I created an eBook HERE for free that I feel can be very helpful to you.
I hope this post on Instagram Reels has been somewhat helpful. Bye for now.