I heard about Stash from a website that pays money to do simple tasks. After doing some digging I noticed I could earn $30 from another site and $100 to take a look at Stash, plus another $10 dollars. Naturally, being the greedy guy I am – I jumped at the bait and I'll tell you what happened.
There is a pending period of 32 days to get their bonus to enroll on their platform!
Keep reading and I'll share the exact steps to earn this $140 dollar, how long it takes, what the catch is, what Stash is, and the meaning of life (ok, I'm kidding about the meaning of life stuff).
Does Stash Give You Free Money?
Stash gives a bonus for enrolling in their platform!
I heard about this bonus with Stash from this place HERE. This is a network that pays you to do simple tasks. Most of the tasks are probably not worth your time, but sometimes they can be.
Still, I have fun looking to see what is available!
Well, after doing some digging I heard about a similar website HERE that pays $30 just for looking at it and paid MORE money to sign up for Stash.
$110 dollars to sign up for a website, you might be wondering what's the catch right?
The first step I did was sign up HERE. There is a catch to getting the $30 and that is you have to enroll in a 529 College Plan as you can guess helps you save for college.
I know you don't want to go to college (me too) you can still enroll just to get the $30. You don't have to invest it in the plan ok.
When you click on this link HERE just go to create a new account and fill it out. On the form to create an account just hit the option to create a 529 College Plan.
You also only have 30 days to connect this 529 college plan to your account to get the bonus.
Now you have to set up this college plan and each state in the U.S. is different, but to make things VERY easy the CA one HERE accepts all states.
The catch is when you sign up for the 529 college plan they ask for your Social Security Number. I'm with you and "hate" giving it away for fear of identity fraud (even if the website says it's protected).
The good news is you can sign up for the plan with an EIN (Employer Identification Number) that is quick and you have it forever. I use this EIN number to sign up for Affiliate Networks and other places.
To learn more about an EIN and how to get it you can check out this article HERE. Once, you sign up for the college 529 plan you will get an account number. This account number you give to this place HERE and then you will get the bonus cash immediately, it's that easy!
Here is proof that it worked for me.
The bad news is I still need an extra $20 to transfer that money into my bank account. The good news is this site HERE does have TONS of cool offers where you can make some serious cash.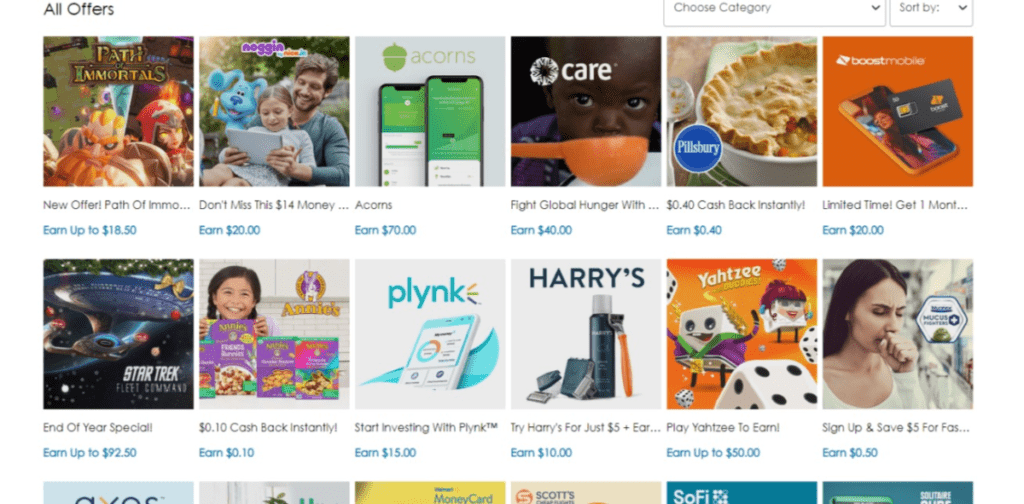 They even have ways where you can submit a grocery receipt and get paid cash.
Now, it's time to earn the bonus with Stash, which is super easy. Go to the finances button and look for the Stash offer that looks like this.
Now, simply create an account with Stash. The bad news is you do have to give up your social security number to enroll, there is no way around it that I've found.
Once you have created an account now you simply have to move $5 from another account to Stash. Now, it will pend for 32 days and you should get paid. Here is what my account looks like.

Once you received the message that it will (credits in 32 days) similar to the picture above in the account activity tab then you can move the $5 back to your checking account.
It does take a few days to move the money back, but it's very simple. Now, that the money is back in your bank account, you can close the Stash account.
Closing the Stash account is VERY easy first click on your name in the top right.
Then a menu will pop down on the left and click on subscriptions.
In the subscriptions menu, you want to scroll all the way to the bottom where you see a button that says "close my account." Click on that button to close your account.
If you do close your account, I think there were around 7 screens to go through to make sure I wanted to close it. In conclusion, it wasn't too bad. Not nearly as bad as closing a cable subscription, HERE is the funniest video ever on closing an account.
The reason you might want to close your Stash account is that it costs $3 and up a month to use their services. The first month is free and they will tell you when they will bill you.
What is the Point of Spending Money to Use Stash?
Stash used to cost $1 a month, but now it's $3 a month. What you get for $3 a month is a bunch of conveniences.
It can automatically take money from your bank account to an investment. They also have a Robo-advisor that can manage your investment portfolio to the level of risk you can stomach.
The Robo-advisor can select various investments and manage them based on some options you pick. They also have limited cryptocurrency investments as well.
Is the $3 a month worth it for the Robo-advisor and them automatically investing money?
I really don't think so and I don't do it. In 12 months that is $36 that you could have invested and be paying you money, instead of giving it to Stash.
Still, you just made "a lot" of money by enrolling in their platform and transferring $5 and that is worth it (I think).
Closing
I'm not a financial advisor, but I'm still a fan of Dave Ramsey when it comes to his advice on getting out of debt.
It's probably not a good idea to worry about investing if you're paying a lot of money in interest with debts. Get out of debt first, have a nest egg of cash in case of an emergency and then worry about investment.
A side hustle to earn some extra cash around the "shit job" I think is a -wonderful- idea. The best side hustle I've honestly found is affiliate marketing.
The great thing is you can do it anywhere, anytime and it actually can be fun. I've been into affiliate marketing for over 10 years and I'm giving away a free eBook on things that I feel can be helpful with it.
You can view this free eBook by clicking on the link HERE.
I hope this post on Stash and earning some free cash was helpful, bye for now.