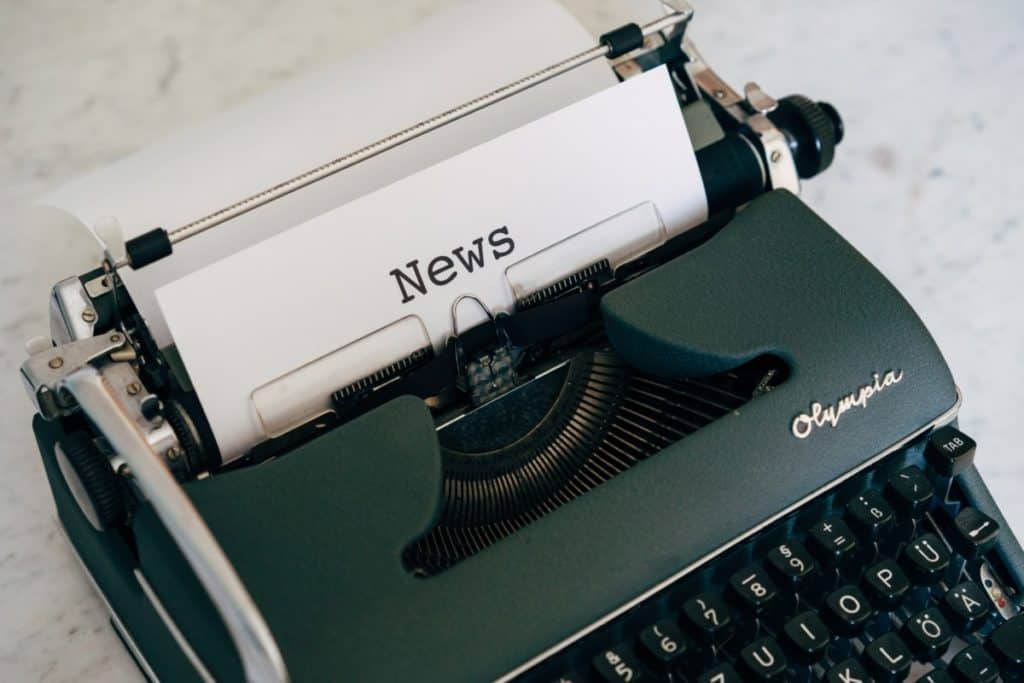 There are a variety of ways to earn money from Google News and Press Releases. The best thing is it's FREE, so why not right?
Someone can earn money from Google News by promoting affiliate offers, blogs, advertising, landing pages, eCommerce, and info products.
Keep reading and I'll share what a press release really is, 3 ways to use them to earn money, 10 free press release sites, and the BEST way to structure a press release to get the most views.
What is a Press Release?
A press release really is just a summarised story of an announcement. The goal of a press release is to pique the interest of a journalist or publication.
That something could be one of your blog posts, Youtube videos, affiliate marketing products, landing page, or something else.
When I post a blog article I use many platforms to promote the post using Youtube, Tiktok, Podcasting, Linkedin, and many others. You could say these are like a press release.
The most important part of a press release JUST like with any content I believe is you want to promote something in it. There should be a link that leads someone back to your website, landing page or you could include an affiliate marketing link in the press release.
The money is thinking long-term so I recommend landing pages and blogs. A landing page just captures an email address so you can promote multiple offers to someone and you earn MORE money.
You could create a FREE landing page and FREE email services using this source HERE.
Blogs are REALLY nice as well because you do the work 1 time and it can pay you well into the future.
How do You Get Traffic from Press Releases?
Your press release may be picked up by a major news outlet and a journalist could create a story about you.
If a major news outlet covers your press release then this is GREAT news and you can get a ton of traffic.
Next, they are read by journalists and other people that cover the news and this is ALL traffic itself. The last way, which I count on is with search engines.
How to Structure a Press Release?
Title
Summary
Body
Contact Info
The MOST important part of a press release just like any piece of content is the title. Just like writing a blog post, the title should contain 2 parts.
Keywords for ranking
Something that creates curiosity.
When it comes to the keyword just look at Google and see if there are ANY press releases on page 1 using the keywords.
Something that gets the reader curious is where you can be a little creative and this helps get clicks of course.
The next part is the summary and this is just a summary of what the press release is about. Then comes the body that could run around 200-500 words, which is a longer summary. Make sure to put a link to your website, landing page, or affiliate offer.
Another tip is to add the words "For Immediate Release" at the top of your press release.
When you write the body you want to use simple words and give someone a compelling reason to keep reading (this is called a hook).
A hook can be used with ALL content in this blog post I wrote "keep reading…" this is like a hook.
Oh, and your press release doesn't have to be a damn novel. It could be short and to the point. You could write your press release so it covers who, what, when, where, and why.
Who is the press release for, why someone should read it, what it's about, when and where did it happen?
Your contact information should be at the bottom of the press release. Another idea is to use bullet points that can help make your press release easy to digest and this is good.
This just tells a journalist that you know what you're doing and you're speaking their language. I guess back in the day everyone used the 3 #, but not so much nowadays (It's a little trick, that you are experienced).
How to Distribute a Press Release?
There are free places to distribute a press release and paid places. Of course, being the INSANELY cheap guy I am I prefer free methods.
Paid press releases can stay up longer, but can cost anywhere between $25 to $1,000. I recommend FREE and if you earn money (most people don't make shit) you could re-invest back into your business.
The first place I would recommend to distribute a press release is this site HERE because you submit 1 press release and it distributes it to many places.
The bad news is I was only able to create an account using an email address attached to my domain name, so free emails will not work that I know of.
Here is a list of a bunch of other FREE places to submit a press release. All these places have paid options and they are going to try to get you to pay. Just keep looking for the FREE way and use it.
Conclusion
I'm a HUGE fan of ALL of the above approach. I use as MANY social media channels as I can for traffic and I try NOT to get too fancy, so I can pump out more.
Plus, by using as many channels you're not dependent on 1.
Having a blog I do feel is GREAT because you own the content. You can always sell your website in the future and I wrote a post about how to do this HERE.
A great thing about a blog or website is it's a jumping-off platform to do more. You can take your notes and make videos, and podcasts. You can even repurpose your blog posts on sites like Linkedin, Medium, and Quora for MORE views.
The truth is you do NEED training to build a blog. I'm MORE of a cheap ass than you, but investing some money into the right education really makes a BIG difference.
The only place I would recommend for this is these guys HERE because they are the real deal. Plus, their SEO completely destroyed me when I was doing a bunch of black hat stuff a long time ago.
If you can't beat them, join them right?
Earning money online is VERY healthy because you're not as dependent on a day job. The easiest money you could be earning is actually taking bills you're already spending money on cutting them.
This place HERE has some interesting ideas and many of them I bet you never thought about. Why not check it out right?
I hope this blog post on Google News and Press Releases was helpful. Bye for now.