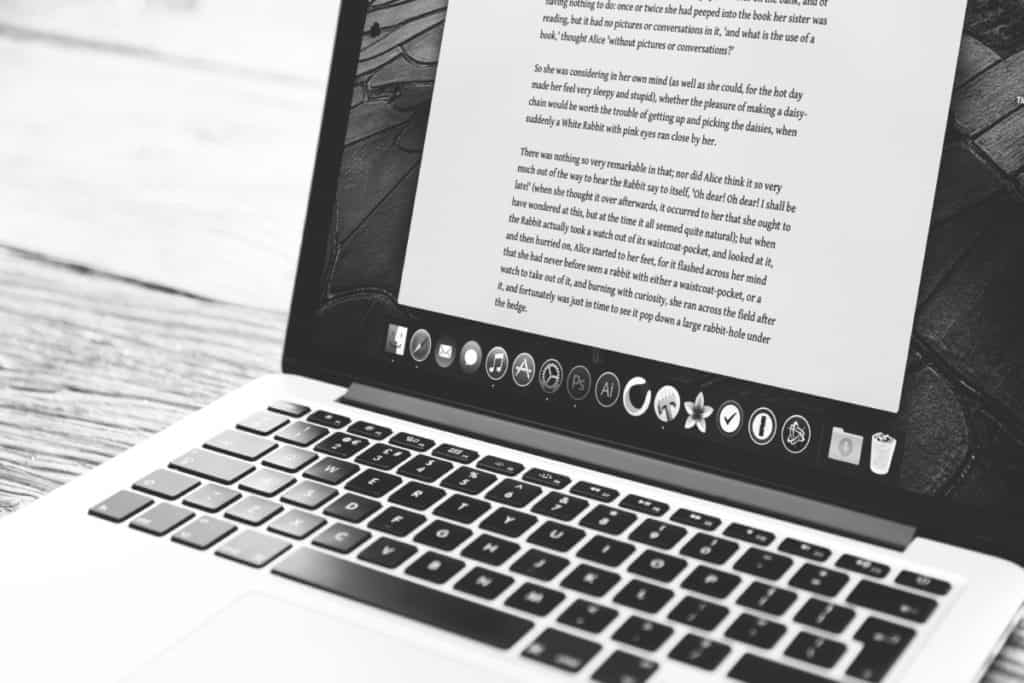 As a blogger, I've been looking at Publishing Life and wondered if it's worth it? Heck, maybe I could turn my blog posts into ebooks and earn "more" money right?
Publishing Life AIA can be Legit if you follow the course and do the work, but nothing is guaranteed!
Keep reading and I'll share what publishing life is, 7 pros and 3 cons to it, how the guarantee works, how long an eBook should be, and 11 additional ways to earn money with publishing.
What is Publishing Life?
The short answer is Publishing Life is a course on how to publish eBooks (nonfiction) and audiobooks. Another name for the course is Audiobook Income Academy 2.0. Here is the process in a nutshell…
Create a book
Publish the book
Turn your book into an Audiobook (publish to audible)
Market your book (reviews, SEO, ads)
Learn from screwups and repeat.
90% of the money you will earn will be from Amazon and Audible. Other places you can submit your ebooks would be…
One thing I'm very bullish on is audiobooks. There is a big demand for audiobooks and there is a low supply (this is good). I'm also very bullish on podcasts and I turn my Youtube video into them and generate "a lot" more views.
The Mikkelsen twins who teach the course also recommend making 2 books at a time and bundling them (funny, maybe because they are twins).
One reason why is because with Audible people pay money for credits and getting 2 audiobooks for 1 credit is a good buy. You also create a 3rd product by combining 2 items!
Oh, and a side note the Winklevoss twins "killed it" with crypto and own 1% of ALL the Bitcoin. They created the Gemini exchange (Latin for twins).
Publishing Life recommends hiring ghostwriters (term ghost audio) to write the ebooks for you. You would start with an outline and the chapters. The ghostwriter would then fill in the details the prices start around ~$1.50 for 100 words.
You could also write the eBooks yourself to save money.
The Mikkelsen twins earn money from publishing ebooks, audiobooks online, and with their training program plus they might have other revenue streams.
Publishing Life Money Back Guarantee?
There is a full (no questions asked) money-back guarantee for 24 hours. After that 24 hour window, you have 180 days (6 months) to earn a profit or get your money back.
Publishing Life will give a refund but a few conditions have to be met.
You must watch all the video lessons.
You must attend 2 one-on-one coaching calls.
You must publish 1 audiobook and have it on Audible.
On a side note, I have a few eBooks I think are "garbage" on Amazon and I can get some sales. If you follow these steps I'm sure you will earn "something."
Pros and Cons to Publishing Life
Pros
Can help with keyword research and figuring out what to write about!
One on One coaching.
Private Facebook group.
40+ hours of content.
Exposed to the fundamentals of developing an email list.
Education on how to market your content (might be the hardest part).
Education on ACX, audiobook editing tool. Then you'll learn about getting narrated, and Audible reviews.
Cons
It's expensive at $1,995 dollars.
Can probably get the information online with some work.
Writing and marketing Ebooks or Audiobooks is NOT easy.
How to Write an Ebook?
When it comes to writing an Ebook I recommend software. The cheapest and best software that I've found (Yes, I use it) is this one right HERE.
The reason eBooks are valuable is because it's going deep on 1 topic. Someone could get the same information from multiple sources, but they want ALL the information in 1 area.
Audiobooks also have value because you can listen to them, while you do something else (like take a hike).
Writing an eBook is only part of the puzzle. The challenge I've experienced is marketing the eBook. Just because you write the BEST eBook ever that doesn't mean you will earn money from it.
Marketing is the hard part (from my experience). This starts with the title and you need 2 things.
Copywriting (written words to sell stuff)
SEO (Search Engine Optimization – to get found)
You might be wondering how long should an eBook be. 10,000 words is a short eBook and 30,000 words is the perfect length.
To put that in perspective my blog posts are usually a little over 1,000 words.
With pricing, it's recommended to price it at $2.99 and you will keep around $2 per sell. If you publish a paperback book the price would be around $20 and you would keep $10.
Also, the term don't judge a book by its cover is bullshit! A good cover can help it sell.
You could go to Fiverr and pay someone $10 to design an eBook cover. You could design the cover yourself, instead of buying Photoshop (it's VERY confusing software). There is a free way using Canva.
There is even FREE stuff out there that allows you to cut out images and I talk more about this in this post HERE.
What can you Do with Publishing?
Apart from selling an eBook, there is actually a lot you can do. I could EASILY write a whole eBook on ALL the different cool things you can do with publishing.
Here is the process I do JUST with blogging (sometimes I skip steps because I'm lazy).
Blog post
Turn into a Youtube video
Turn into a podcast
Turn into Tiktok / Instagram / Youtube short video
Repurpose the post to Medium, Linkedin or Quora
With an eBook (off the top of my head) it could be.
Write an eBook and sell it.
Put affiliate links in the eBook and earn from it.
Give the eBook away to groups for traffic.
Give the eBook away if someone purchases an affiliate offer.
Turn eBook into an audiobook and sell it.
Give the eBook away if someone joins an email list.
Give the eBook away to Torrent sites to earn money from affiliate offers.
Turn a part of the eBook into a blog post.
Repurpose the post to Linkedin, Quora and Medium.
Make a video from the post.
Make a podcast from the blog post.
As you can see there is "a lot" you can do with publishing and if you're creative I'm sure there is MUCH more you can do.
Conclusion
I'm a BIG BIG fan of content creation. We live in an age with SO many possibilities that it's sad some people are slaves to devices, food, drugs, or something else.
Content creation really is just combining things. You don't have to be a genius to create something (plus, it feels great).
What I would highly recommend is to crawl before you walk and start VERY small (everything is momentum). Let's be honest creating an eBook and selling it is just daunting right? It's only 30,000 words!
Especially if you haven't created "anything" online! That is like asking someone who is obese to run the IRONMAN marathon.
If I had to start all over again I would recommend this guy HERE. His system has helped me out a lot and it's freakin easy! Instead of publishing something after 30,000 you will be publishing stuff that is MUCH shorter.
This can help get your feet wet to see if you enjoy writing and content creation (plus you can earn money).
If you do create a blog you can use it to market your eBooks. Plus, you can sell your blog in the future, earn money from ads, affiliate offers, and more.
Or if you prefer to jump straight into writing ebooks and selling them then you can learn more about Publishing Life HERE.
If you do join publishing Life you just have to be willing to go ALL the way. If you're a little unsure, then maybe start small and build up your confidence!
I hope this blog post might have been a little helpful. Bye for now.