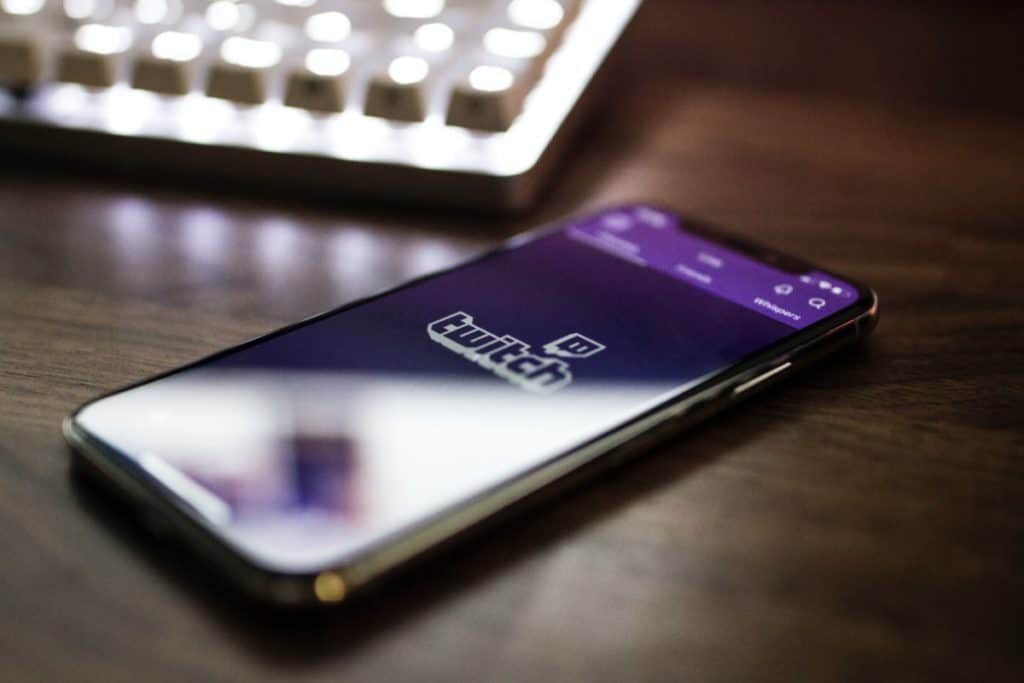 I play games casually and I was curious how long it takes to become a Twitch Partner. Also, I was curious about how competitive it is, and if I should consider it. Lastly, how is a Twitch partner different than being an affiliate?
It takes 2 years on average to become a Twitch partner. The application process can take 2-4 weeks.
Keep reading and I'll share the different ways to earn money from Twitch. Plus I'll share the main benefits of being a partner and how it's different than being an affiliate.
What is Twitch? 
Twitch is owned by the giant company Amazon.com and it's a streaming platform. This means that the video is live.
Twitch allows someone (anyone) to create a video and have others watch it. Primarily it's for gaming, but can be used for music, fundraising, and more.
You might be wondering why someone would want to create a live video for others? Mostly, it's so they can make money while doing what they love.
Benefits of Becoming a Twitch Partner
The main benefit to becoming a partner is you get a purple checkmark by your name. You don't have this if you're an affiliate. Mostly, it's a status symbol, and some people respect that purple checkmark.

You can also use the leverage of being a Twitch partner to get sponsorship deals. Oh, and you do get bragging rights for being a Twitch Partner.
Just over 1% of streamers on this platform have partnership status. Next, you get better support. If you have any questions or have any issues you can get support from Twitch within 1-2 business days.
You also have an option to create your very own stream team. You can choose whoever you want and stream with them and earn money together.
Lastly, you get access to custom chat badges you can give away. This encourages subscribers to return to your channel.
You have video-on-demand for 60 days as an affiliate it's 14 days. This allows you to play previous videos you made.
Plus, a few other goodies such as showing reruns to your viewers and having priority access to transcoding. Transcoding helps your video be seen.
How to Become a Twitch Partner 
The requirements for becoming a partner are…
Stream for 25 hours in the last 30 days.
Stream for 12 unique days. Unique days mean they are random days. This shows you are serious about streaming.
Reach 75 average viewers.
You have to meet all these requirements in the last 30 days. If you do then the option to apply for partner status gets opened.
Just because you apply (even if you meet these requirements) it does not guarantee that you will be approved.
If Twitch feels you are not worthy then you will not get partner status.
What is a Twitch Affiliate?
Before you become a Twitch Partner you first have to be an affiliate. Not just anyone can be an affiliate there are some requirements. 
You must have at least 50 followers
In the last 30 days, you must have at least 500 total minutes in streaming.
Have 7 unique broadcast days
Have on average 3 or more dedicated viewers that watch your channel.
The good news with becoming an affiliate is that it opens up the door to "money." It's like Twitch feels you are worthy to get paid finally.
Twitch affiliates can earn money from subscriptions, bits, advertising, and game sales. Keep reading and I'll share exactly how this works and other ways streaming can make you money.
On average it takes 2-4 months of streaming to be a Twitch affiliate.
How Twitch Streamers Earn Money?
The main ways someone on Twitch earns money is….
Subscriptions, bits, and ads – This is the most common way for a Twitch streamer to earn money. A subscription is when a viewer pays a monthly subscription to a channel.
This can be for 1 month or it can be recurring. They do this to support the channel and they get a badge and emojis. This subscription can be $5 -$25 a month.
A viewer can give a subscription to your channel to another person. How the money works is that you get 50% of what the subscription is.
This 50% comes after the fees. If the subscription was for $10 then you would get $5 after the fees and taxes.
Bits are used to show support, celebrate are to make their voice more heard in the chat. A streamer earns $0.01 for each Bit used in the chat.
Streamers can also earn money from ads. You can earn this money if you're an affiliate or a partner. According to CNBC a streamer on average earns $0.25 to $1.50 per 1,000 views.
Streamloots – This allows your viewers to purchase cards. With these cards, someone can play them when a streamer is playing. 
These cards can make the streamer do anything. The streamer creates the cards. For example, a card may be something embarrassing such as "put on makeup."
This brings the viewer entertainment and helps the streamer make money, so both win.
Amazon Affiliate – Yes, the easiest affiliate program of them all. Sadly, money from Amazon's affiliate program has dropped like a comet. 
As a streamer, you can talk about the products you use and love and then put affiliate links to earn money from them. 
Other Affiliate Programs – Amazon isn't the only affiliate program, the good news is that nearly all companies have some type of affiliate program. You can earn money in nearly any niche. 
Merchandise – Believe it or not you can create your own merchandise. This means mugs, t-shirts, and hoodies with your face or logo. Who knows people may just buy them. 
Sponsorships – This is another form of influencer marketer. If you have an audience then someone can pay you to mention their product and say good things about it.
This depends on "how big your audience is." One way to get a sponsorship deal with playing a certain game. A popular streamer Wang who averages 10,000 viewers can earn $1,000 to $10,000 per hour depending on the game he's playing.
Plus if you're a BIG streamer you can earn money with live appearances and by creating an advertisement. Wang makes around $5,000 for a 30-second ad and earns $5,000 to $10,000 for a live appearance.
You can read more on how gamers earn money with sponsorship with the link HERE.
Game Sales – When a streamer becomes an affiliate or partner they can also sell games on their channel. You will get 5% of the profit with each game sale.
Tips / Donations – Not much to say about this. If you are going to ask for a tip you could give someone a reason to tip you.
Youtube / Blog – Another idea is you can use streaming to promote other assets you own. If you own a Youtube channel or blog you can run ads on it and earn money. 
Special Events – This includes prize money from Esports, tournaments, and gaming marathons.
Conclusion
Becoming a streamer on Twitch isn't easy. The reason it's NOT easy is due to supply and demand. There is a large supply of streamers and there are some great gamers.
At times I play the game "Apex Legends" with my brother and I suck bad. I used to think I was good at shooting games, but I'm not. 
Worldwide in 2020, there were 9.24 million streamers.
ALL these streamers are going to be your competition. Another reason streaming isn't easy is because it's "too damn sexy."
Yea, who doesn't want to make money playing video games?
This means more and more people will be attracted to streaming video games and earning money. One of the best tips EVER I got was from Mike Rowe from the show "Dirty Jobs."
Following your passion is BAD advice and I agree. It's much easier to find a job that is NOT sexy and you can make it SEXY.
Yea, you can make any boring topic and bring life to it. The cool thing is there is less competition and you probably will make more money.
Regardless of what career path you choose it's healthy to reduce your expectations. This will improve your happiness and in the end that is what's important right?
If I had to start all over again I would start HERE. It's a great foundation.
I hope this post on how long does it take to become a Twitch partner was helpful to you. Have a nice day.