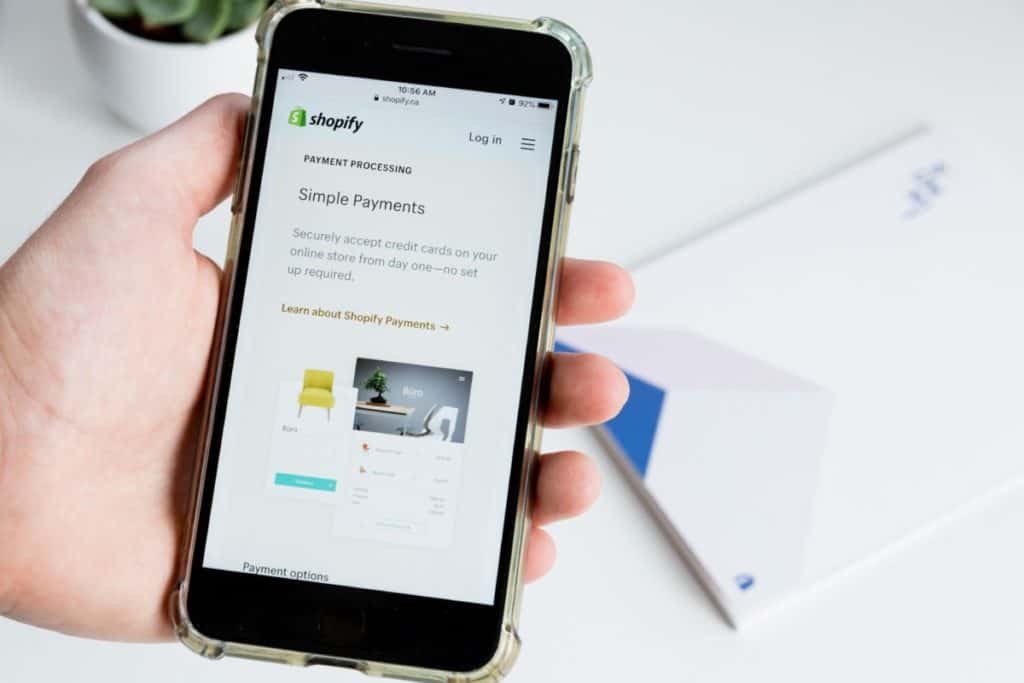 Maybe you have thought about opening a Shopify store and wondered if it's worth it. You might also be curious about the hidden dangers of this business and how it's different than affiliate marketing.
Shopify Stores can be legit if you stick with it and think long-term.
Keep reading and I'll share what a Shopify store is, 7 challenges to overcome, 8 advantages to this business, the #1 thing you need to succeed, what the average store owner earns, and how it compares to affiliate marketing.
What is a Shopify Business?
Shopify is a cloud-based software that allows someone to set up an online store. It's really dropshipping and you can really sell almost anything on the platform. It's probably easier to talk about what you can't sell.
Firearms
Alcohol
Tobacco
CBD or Cannabis
Pharmaucitals
Cryptocurrencies
Lottery and gambling stuff
Counterfeit items
Fireworks
You might be wondering what the heck dropshipping is?
It's when someone goes to your website and pays you then you contact a supplier to have the item shipped to your customer. You are really just the middle person but are also the face of the business.
Shopify just helps you design the store and makes the web design easier.
Top Challenges with Shopify?
No business is perfect (except the Salvation Army – they get products for free and resell them back to people) and knowing what you're signing up for can be very helpful.
All the customer service is on your shoulders and unfortunately, the shipping is done by someone else, but you can take the blame for anything that happens. You also get the blame when stuff goes right (too bad compliments are VERY rare nowadays).
The bad news is that it does cost money to start, every business does. There is a monthly fee to start and more bad news is you're probably going to have to spend more money to upgrade.

Also, Paypal and Shopify Payments don't like it if you drop ship too much because usually, someone will have to wait longer for their product, which can lead to a chargeback.
A chargeback is a return of money to a payer of a transaction. Paypal and Shopify could then hold you responsible and penalize you.
Another thing to think about is competition. It's easy for someone to come in and steal your winning product. Then they can easily outspend you in Ads.
In fact, Amazon does this with products. If they notice a product doing VERY well, they come in with big pockets and destroy the person.
You can only have 3 options per product. It's also not easy to add custom fields such as if you need additional information from a customer.
You have to pay extra for detailed sales data.
The Top Advantages to Using Shopify!
Not everything is doom and gloom with the platform. One advantage is Shopify can be easy to use and is designed for a non-technical audience.
All you need is a web browser and access to the internet because everything is in the cloud.
You can try out many different types of products and find the winning one.
Then when you have a winning product you could build a brand around it. This can help you think long-term and put more money in your pocket. If you're not sure what branding is I created a post about it HERE.
The way to build a brand around the product is to redesign your store to JUST focus on the product.
You could also just focus on the niche and market similar products.
If you want to be hardcore you could contact a supplier and design logos, faster shipping, and more. Of course, you probably need to be doing some good sales for this step.
All this branding stuff does is separate you from other people trying to sell the same product. You also have to give excellent customer service.
Shopify can also be used in a physical store. You can take payments through the application and give the physical item to someone standing in front of you.
Another cool little feature is the abandoned cart is available on all plans. If someone loads up their cart and leaves without buying, you could send them a message to remind them to purchase what they were interested in.
Taxes can be SUPER complicated and Shopify can do all this for you.
It also has built-in email marketing that can be very helpful.
How Much Does the Average Person Make on Shopify?
Depending on whom you ask the answer could be "you could" earn $100,000 a year or $1,000,000. Let's be brutally honest most people start things and NEVER finish them.
It's SO easy to get excited to start a store, get some training, and then do nothing. Another shiny object comes around and it's off to another opportunity.
I'm going to go with the average Shopify store earning $0 a year.
If you are going to start a store the key is to make a 2-year commitment no matter what happens. It's SO easy to quit that I would recommend sticking it out and only once a year determine if you want to continue.
Shopify Vs. Affiliate Marketing
Two wonderful business models I just have to compare them both. Affiliate marketing is when someone clicks on a link you can earn money. There is no customer service or shipping involved.
With Shopify, there is customer service involved and you do have to contact a warehouse to ship the item to the customer. There is more of a hands-on approach to Shopify.
Someone earns 30% of the profit with Shopify because there are physical items with less markup.
Markup is the price difference between what you buy something at and what you sell it. Affiliate marketing can be a range. Some affiliate programs pay 2% and some pay 75% and more.
There is probably more start-up cost with Shopify because you need an online store. A lot of the advertising is usually with paid ads.
Affiliate marketing really depends and you can get started with $20 for some decent education. You can also promote your affiliate link using social media which is free. I would recommend starting HERE.
If you wanted to start a website and blog that would cost a little money, but you are going to need education for blogging. This place HERE is what I recommend for education on how to start a blog and you could advertise for free.
Closing
Sadly, there is no get rich quick thing. Everything takes a lot of effort, patience, and long-term perspective. The easiest money I've made might have been working at a job.
I always thought at my job I got paid to get punched in the face, but it was guaranteed money.
With affiliate marketing and Shopify, NOTHING is guaranteed.
This is why I recommend starting as cheaply as possible and if you earn money you reinvest it back into your business.
I'm a little biased, but I feel affiliate marketing is probably easier than Shopify!
It's good to want to earn more money, especially in the crazy times we live in. The easiest money apart from going to a job might be to take bills you're already spending money on and cut them in half.
It may NOT seem super sexy, but it works. This place HERE has some interesting ideas and I bet a few of them you never thought about.
I hope this blog post about Shopify was helpful. Bye for now.