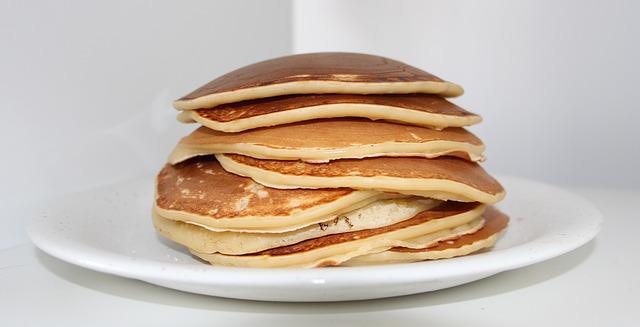 PancakeSwap is one of the most popular DEXs (Decentralized Exchanges) in crypto, and you may be wondering how to use Ethereum with it, how it works, and how to earn money with it.
PancakeSwap runs on the Binance Smart Chain so in order to use Ethereum on PancakeSwap you would need to use a bridge to swap Ethereum ERC20 tokens to BEP20 tokens that run on the Binance Smart Chain.
Keep reading and I'll walk exactly how to do this, I'll share how a DEX works, how to earn money with PancakeSwap, and I'll talk about how the Luna crypto crash happened.
Using Ethereum with Pancake Swap!
You can use the Binance Bridge to swap the ETH ERC20 tokens for BEP20 ETH tokens. I found the easiest way is to go to this Place HERE and then use one of the trustless cross-chain solutions.
I used the Celer one. Then when you open the bridge you have to connect your wallet and the most popular one is Metamask. I wrote about different ways to reduce fees using Metamask HERE.
If you don't have Metamask you just have to install it to your browser and you can get it HERE. That damn seed phrase You just HAVE TO keep in a super safe place because that is ALL your money!
You hit the 3 dot button on the top right and at the bottom click on connect wallet.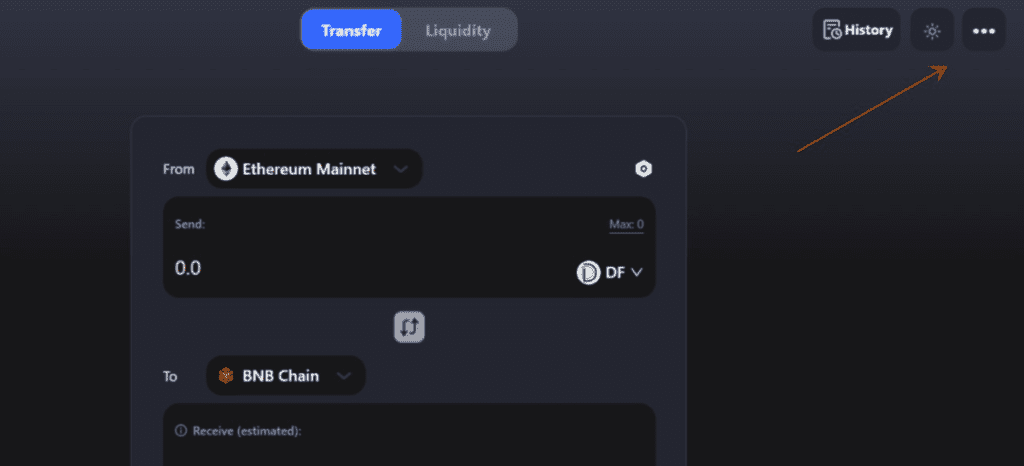 Then you would simply choose how much you want to exchange. There is a fee of course and you can see it on the bottom. Then you simply wait until your coins move to the destination chain.
You also have to confirm a bunch of stuff. You could also exchange MANY other coins as well.
Oh, and this was the simplified walkthrough this right HERE is a super in-depth walkthrough, which was way better than mine.
Is PancakeSwap a Wallet? Where are the Pancakes?
PancakeSwap is a DEX (Decentralized Exchange) meaning it uses other people's money to swap tokens. Anyone can provide tokens for the DEX and earn nice rewards. PancakeSwap also uses wallets that support the Binance Smart Chain.
At this point, you may be wondering where the pancakes are right? It's a branding thing to help you remember the project, and I'm not sure who came up with the name.
PancakeSwap was founded by a bunch of unknown developers in Sep 2020. What's cool about it is it's on the Binance Smart Chain and this means there are cheaper and faster transactions than Ethereum.
Uniswap which I wrote about HERE is actually built on the Ethereum blockchain. SushiSwap is another one that offers swaps, crypto lending/borrowing, and farming of yields. Farming of yields means when someone provides liquidity to the DEX and gets rewarded.
Let's get to the fun part and how we can get paid. Do you want to get paid?
In order for a DEX to operate it needs liquidity or coins right? Nobody is going to deposit their coins for free. This is why rewards need to be given.
If YOU provide 2 pairs of tokens that are the same into a pool you get paid in a variety of ways.
You get paid with the fees generated.
You also get paid for the LP rewards.
The APR rate that is shown is a combination of both of these rewards. Also, the APR is for the year. To make things simple if the APR is 25% and you invest $100 you would have $125 after 1 year. In one month you would have $102.08 if my math is correct.

Of course with a big reward you know there has to be SOME kind of risk right? There is for yield farming and crypto is VERY risky on its own.
The biggest risk is the coins you're investing in. If the APR is super high, but the coins are complete shit then this is something to think about.
This reminds me of a great saying that I try to keep reminding myself of and that is.
Some greed is healthy, too much isn't good. Just look at the depression in the 1920s when people were buying stocks on a margin (borrowing money) that is super greedy and there was a bust.
The second risk is this term called Imperminet loss and this is when the price of one coin drops. To me, Impermanent loss is really the same risk as holding the crypto. Liquidity mining is a no-brainer to me if you're going to invest in the coins might as well make money from them.
It's similar to owning a home and earning money from the rent and then when the housing value increases (Hopefully) you can sell it.
There is a crypto project that allows you to yield farm Bitcoin (which is the least risky) crypto. This is the project that I use, but I'm a little biased because I know the founders. You can check this project out HERE.
The Terra Luna UST Bitcoin Crash?
Of course, even Bitcoin is super risky. As I'm writing this Terra Luna sold around 750 million dollars of Bitcoin causing the entire market to crash.
As Bitcoin went down it dragged many other altcoins and cryptos with it such as Ethereum.
Oh, and lately I've been doing a lot of skimboarding at the beach, it's fun (I'm better than that guy). The reason Terra sold their Bitcoin holdings was to fund their stable coin UST.
1 UST is supposed to equal 1 dollar but it's based on an algorithm (computer program).
UST is paired to the coin LUNA with a mint and burn system. This means 1 dollar in Luna can be converted to create 1 dollar in UST.
If UST is trading above 1 dollar then this motivates holders to burn $1 of UST and turn it into Luna and they could earn some quick money.
This then drives the price of UST back down to $1.
Well shit, somehow UST fell below $1 to as low as 0.26 cents at a time. The million-dollar question is how this happened? Some feel it was a coordinated attack. A single wallet dumped almost 200 million of UST, but I'm not sure how UST fell so low.
Closing
More and more I'm thinking my favorite books are Antifragile and Ego is the Enemy. With the book Antifragile, it means don't count on one source of income.
It's good to earn money in different ways so if 1 collapses you're NOT so weak. I need to work on this with women because recently I went all-in with 1 girl and that was VERY painful. Crypto losses are nothing!
Another way to earn money online is this way HERE that has worked for me and I fully endorse it.
Also, the easiest way to earn money is to take bills you're already spending money on and cut them. This way HERE has some interesting ideas that I bet you have never thought of.
I hope this blog post on PancakeSwap was helpful, bye for now.